RENDERLights provides architects, visualizators, designers and other professionals with a powerful virtual reality tool. Boasting an incredibly powerful and simple user interface, RENDERLights was designed from the ground up with the design industry in mind. In an increasingly competitive market, it has become critically important to quickly and easily communicate design intent with internal stakeholders and customers.
RENDERLights comes with an attractive BOX version with SmartBOX 3D inside, for your smartphone!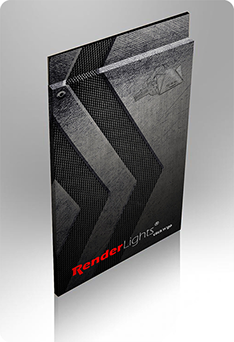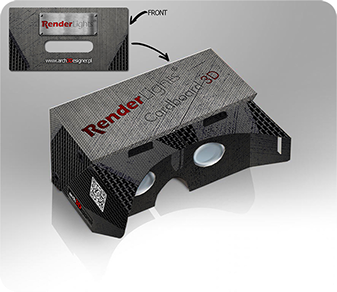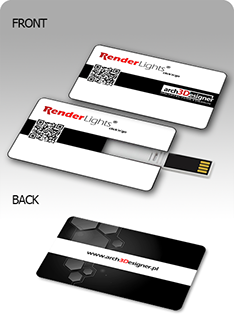 RENDERLights SmartBOX 3D is a high-quality cardboard version of virtual reality goggles which fit smartphones with maximum dimensions of 14.5 cm x 7.5 cm.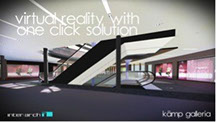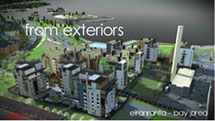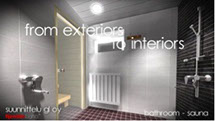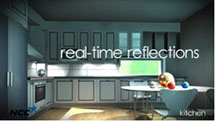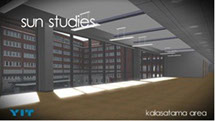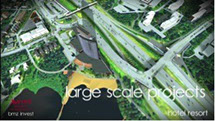 Real time indirect lighting just has to be experienced.
… and many more features …
RENDERLights presentations
RENDERlights lets User to handle both small and very large scale projects. This is a real tool for communicating your design intent and communicate with everybody.
Ease of use and excellent quality and all that at a sensational price tailored for your pocket!
Stay one step ahead of the competition!
360 degrees animations!
You need to impress your client? Show something new, spectacular! Interactive 360 degrees animations!
While the animation is going you have the ability to rotate the camera view with your mouse. Try it :)
You can also export the animation and explore it with the professional VR goggles or just a simple smartphone and our SmartBox 3D gadget for full immersion into virtual reality!
Individual components animations!
In RENDERlights you have the ability to animate model elements like structure and so!
Create a professional looking presentation showing the assembly of your design.
A number of possibilities are countless and the only limit is your imagination!
Excellent price! Excelent choice!
Access to the largest website library in just one click of your mouse + extensive own library!
Pack'n'Share - send the model to the customer in a single file! Excellent form of communication.
Direct connection for ArchiCAD using the click'n'go button! What's more the excellent cooperation with Oculus Rift!
Cheaper than Artlantis Studio! Almost half the Twinmotion price! Polish version available. What else do you need? :)
Supported ArchiCAD versions
• From ArchiCAD 14 to the latest ArchiCAD version, only on PC / WIN systems.
• From ArchiCAD 14 there is one button connection. ArchiCAD 14, 15 and 16 can be connected via the following formats:
o 3d studio (3ds)
o Collada (dae)
o Sketch-Up (skp)
o Wavefront (Obj)
o Google Earth (KMZ)
o Industry Foundation Classes (IFC)
Min requirements:
• OpenGL 2.1 and up
• Windows 7 and up
• MAC OS Yosemite
• NVIDIA or ATI cards (with min 500 MB video memory)
• 1 GB drive space for installation
Optionally:
• Logitech gamepad joystick
Futuristic Virtual Reality Festival in Lodz, October 28, 2016!
We were there with our stand RENDERLights.
One could test the program with the virtual reality goggles - Oculus Rift!
See the brief movie of the whole event below!
More information about the event in the following link